Welcome to The Davy Crockett Statesman's
Student Congress Debate Tournament!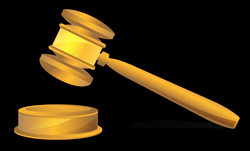 We are so excited to offer this tournament again in conjunction with THEA's Rally Day in the War Memorial Auditorium at the Tennessee State Capitol!
Preliminary rounds will take place on April 3rd, and the SV Final Round will be held on April 4th. Below is the pertinent information for registration. Please see the tabs on the left for important details about the tournament and how to do Student Congress.
Please read the information in the TAB labeled "Student Congress Overview" & all the TABS below it, even if you are an experienced Congress debater and especially if you are new to Student Congress.
This tournament is open to all home educated students ages 8-18. The Junior Varsity division is for students ages 8-12, and the Senior Varsity division is for students ages 13-18.
REGISTRATION opens March 17th at 12:00 pm Noon CST and closes at 6:00 PM CST on March 29th.
The DEADLINE FOR BILL SUBMISSION is March 17th at midnight. In the two Preliminary Rounds on Monday, one round will have bills debated which focus on the Federal level; bills to be enacted by the US Congress. In the other round the bills debated will focus on the State level; bills to be enacted by State government. The Final Round focus, whether Federal or State government, will be determined by the Tournament Director with consideration of bills submitted. Bills are to be submitted to Mrs. Karen Rentschler at <7arrows@controlreps.com>. Bills will be posted to the website for research on March 21st.
REGISTRATION FEES
Senior Varsity - $30.00
Junior Varsity - $20.00
Your registration is payable by check or electronically though Stripe in the Registration process. If you pay by check, please print your Registration page and mail it along with your check made out to CCT to:
Kim Myers
110 Chertsey Ct.
Murfreesboro, TN 37127
LOCATIONS
MONDAY, APRIL 3
Christ Community Church
Adult Sunday School Wing "B"
1215 Hillsboro Road
Franklin, TN 37069
TUESDAY, APRIL 4
War Memorial Auditorium/House Chamber TN State Capitol & Old Supreme Court Chamber, both in the Capitol
301 6th Ave North
Nashville, TN
Students are required to check in at the War Memorial Auditorium and attend the Rally Day program if they wish to be considered for the Final Round.
Please note that the Awards Ceremony is tentatively planned to take place at McKendree United Methodist Church, 523 Church Street, Nashville, 37219, just a couple of blocks from the Capitol Building. More info on this coming soon.
For more information, please contact the tournament director, Mrs. Karen Rentschler at <7arrows@controlreps.com>.