Welcome to 2023 The Davy Crockett Statesman's
Student Congress Debate Tournament!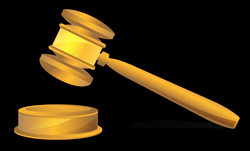 We are so excited to offer this tournament again in conjunction with THEA's Rally Day
in the Tennessee State Capitol!
This year Student Congress will again be a ONE DAY EVENT!
Junior Varsity, ages 8-12, Student Congress round will take place on Tuesday March 28th, following the THEA Rally, possibly in the Capitol Building's Legislative Lounge.
Senior Varsity, ages 13-18, Student Congress round will take place on Tuesday March 28th, following the THEA Rally, in the Senate Chamber.
Both JV and SV will include a training portion to encourage students who are new to Student Congress.
Follow the Student Congress Overview: How Congress Works tab for more information.
REGISTRATION
Opens Monday, February 28th at 3:00 pm and
Closes on Monday, March 21st at midnight CST.
Presiding Officer Application DEADLINE--PO Applications must be received by March 14th. Applicants will be notified by March 18th. Read the PO link on the left of this page to get the details.
FEES
Senior Varsity - $20.00
Junior Varsity - $15.00
or Per Family - $40.00
For the family fee, type in code FAMILY
Your registration is payable electronically though Stripe in the Registration process.
LOCATIONS
TUESDAY, MARCH 28th
http://www.tnhea.org/rally-day
House Chamber TN State Capitol & Senate Chamber in the Capitol:
Entry at 600 MLK, Jr. Blvd. directly across from War Memorial Plaza
into the South Motlow Tunnel, thru security, down the tunnel,
to Elevator to the 2nd Floor.
Nashville, TN 37243
Students are required to check in at the Lobby outside the House Chamber TN State Capitol and attend the Rally Day program in the Chamber.
For more information, please contact the tournament director, Mrs. Charlotte Shealy at charlotteimyhre@gmail.com.